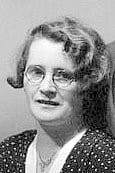 Early in 1979, several members of the Chilliwack community met to discuss the need for a shelter for the victims of family violence. At that time there was no place for a police officer, a social worker or a community services worker to take a woman who had been beaten.
The concerned community members formed the Emergency Shelter Committee. They met in private homes and began to look at practical ways that they could help. At their first official meeting on October 29, 1979, someone volunteered to house two women and their children for three to four days. Members took responsibility to help women obtain medical treatment, deal with the police, contact the Ministry of Human Resources and locate housing.
The Emergency Shelter Committee approached Chilliwack Community Services, which agreed to accept donations for the society and to handle calls for assistance through their Crisis Line.
In 1981, the Emergency Shelter Committee became incorporated as the Upper Fraser Valley Transition Society, (UFVTS) a non-profit society. Thanks to a Ministry of Human Resources grant, the society was able to hire three staff members.
It was now time to find a name for the house that would provide shelter for so many women and children. Jean Scott, a fairly new member of the UFVTS, did some research and discovered that a local woman named Ann Davis had helped provide shelter for battered women and their children since her arrival in Chilliwack in the 1920's. Jean found out that Ann Davis was still alive, living in a Chilliwack nursing home. She discovered a tiny woman, who was almost completely blind, but with her mind and spirit as sharp as it had ever been. She visited her several times and heard many stories of how she had helped people in Chilliwack.
Starting in the 1920's, Ann Davis organized food hampers for the needy. Her husband picked up fruits and vegetables along the roadways which local farmers left for them. Over the years, she canned thousands of jars of fruit and vegetables to distribute to the needy. Her stepdaughter remembers her canning into the early hours of the morning to ensure that none of the food would go to waste.
Ann also recruited many Chilliwack women to go door to door, pulling wagons to collect blankets for the needy. She also gave temporary shelter to battered women and organized many other women to do the same.