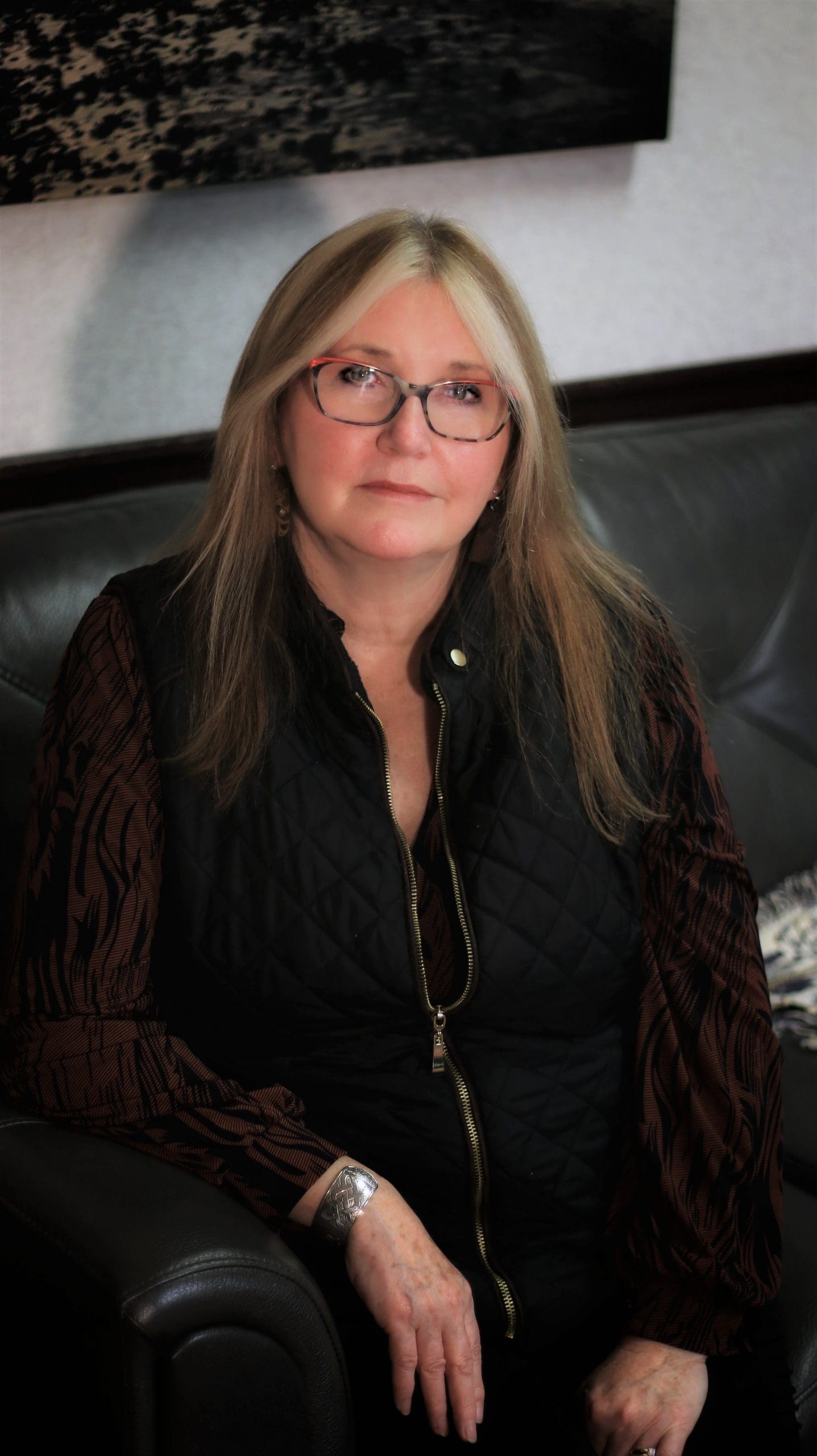 Patti MacAhonic, MBA 
Patti MacAhonic has been with Ann Davis Transition Society as Executive Director since November 2013. She has grown the organization by tripling service, adding a 22 bed specialized transition house, founded the Fraser Valley Marches for Women march and is most proud of her caring and compassionate team. She has leadership experience gained through non-profit, intergovernmental, and business organizations, including Executive Director of the BC Wildlife Federation, Chilliwack Chamber of Commerce, BC Brain Injury Association; she has volunteered on numerous provincial and national boards as director, treasurer and advisor over the past 20 years.
Patti was awarded the Provincial Crime Prevention and Public Safety Award of Distinction 2018, the 2014 Distinguished Alumni Award and in the top 40 Alumni University of the Fraser Valley. After being widowed her successful lobbying efforts were instrumental in passing of BC's Bill C-37 2003, concerning the rights of children and survivors of workplace fatalities.
Shelley
Director Of Housing
Shelley joined Ann Davis Transition Society as a front line worker at the transition house and then accepted the manager's role. She has been continuously employed with the society since 1994 and recently celebrated her 25th year with the society. January 1, 2019 she was awarded the role of Director of Housing and over sees operations of two safe houses. Shelley has been nominated for "employee of the year" for two consecutive years for her commitment to make a difference and exemplary work and support for the most vulnerable. Shelley enjoys volunteering her time to fundraise for the society. To keep a good balance in life she enjoys camping, fishing and spending time with her husband and grandchildren.
Philip, M.Div., RP (Q)
Emergency Mental Health Counsellor
After working for more than 10 years in the humanitarian aid and social work fields, Philip acquired his Master's degree in Clinical Counselling in 2020. He has a passion for supporting people in calamities to navigate life-transitions and troubles with them.
He worked before in crisis intervention and emergency response in high-risk environments in different countries. In counselling, he integrates solution-focused and experiential modalities to provide in-depth care for his clients.
His people-oriented and compassionate attitude offer an ample and respectful ambience for his clients. He is a warm and compassionate person and is able to join with people in their most difficult moments. Philip can help clients overwhelmed by various psychological issues including panic, abuse, trauma, low self-worth, self-harm, and emotional dysregulation.
Raelee, B.S.W.
STV Counsellor
Raelee has committed to helping people impacted by mental health, violence, and other forms of oppression. Raelee's decision to enter the social work counselling profession came from a desire to help people cope and relieve suffering, advocate for social justice, and improve lives and communities. Raelee holds a Bachelor of Social Work, as well as a Bachelor of Education degree, and Bachelor of Arts with a major in Sociology. In her approach, she offers a judgement-free space where clients can share their stories, and feel safe and supported in their journey. She will listen with compassion, and work with clients to feel strength and empowerment to make positive changes in their lives.
Catherine
Legal Advocate/Commissioner of Oaths
After 20 plus years of honing her legal skills in criminal defence, personal injury and family law, Catherine has proudly joined the Ann Davis Transition Society. She is dedicated to helping and engaging those in our community to have a better understanding of our judicial system and our roles in it. Catherine is passionate about helping clients become more empowered when dealing with our courts, both provincial and supreme. She has a wealth of experience in all facets of law, tribunals and mediation, combined with a strong desire to make a difference.
Dionne McGrath 
Cultural/Elder Advisor (Volunteer)
Dionne's ancestral name is Tiw a Nukw'7aylh (helper of the people). She was born and raised in Sto:lo territory. Dionne's father is from Rosedale, BC and her mother is from St'at'imc territory. Dionne is the mother of 3 beautiful children and 3 grandchildren.
Dionne became a part of the Ann Davis Transition Society in 2018 as a cultural/elder advisor. She carries a lot of pride in her Native culture and spirituality. Her career background has been in the helping field for over 10 years; either as a youth worker or support worker. Dionne has a passion when helping others.
Robbi
Outreach Coordinator
Robbi joined the Ann Davis Transition Society in March 2020. She has had experience working and volunteering with vulnerable seniors, women, and men from different environments for over 10 years. She believes in helping others and values all people and their diversities. Her non-judgmental, client-centred approach meets people where they are at.
Her warmth and genuine intrigue allow the individuals she works with to feel accepted and heard. She has just completed her diploma in Social Work and will continue to pursue her degree alongside working.
Working with vulnerable populations and University has provided her with an array of theories and approaches that assist in supporting and engaging with those she works with and for. Robbi is excited and looking forward to being a part of the team at Ann Davis.