BOARD OF DIRECTORS
Melanie Green –President
Carol Lees –Past President
Brenda Law – Vice President
Christina Forcier –Treasurer
Jessica Steiner –Director
Jessica Lackey –Director
Naomi Pisio – Director
Patti MacAhonic, MBA –Executive Director, Ex Officio
Melanie Green, President
Born and raised in Chilliwack, Melanie studied Theatre & Communications at the University of the Fraser Valley before taking her mother's advice: "Find something you're good at, that you love to do and then figure out a way to get paid for it…and it's gotta be legal."  Radio it was!
After graduating from Pacific Radio Arts, Melanie Green started in 1988 in Victoria at CKDA and CFMS with Capital Broadcasting as a writer and news announcer. Just over a year later, she returned to her hometown's local station in Chilliwack. From creative writer to news anchor, then mid-day on-air announcer, Melanie worked her way up in the business.
She married her husband in the summer of 1992, and they moved to Vancouver. After a brief radio hiatus, Melanie returned with Fraser Valley Broadcasters in 1994, working in both Abbotsford and Chilliwack on-air. In 1999 she moved over to sales, quickly moving up to the Sales Manager and later to General/Operations Manager of the Fraser Valley radio stations. In January 2016, she was promoted to General Sales Manager of both the Fraser Valley and Victoria stations.
Melanie recently celebrated her 25th anniversary with Rogers Media; she is currently the GSM of STAR 98.3 and Country 107.1. With over 30 years in small/medium market radio, her well-rounded career has given her the unique ability to see the business from every angle, motivating and leading her sales teams to grow clients and relationships, all while driving revenue.
In her personal life, Melanie loves to curl and travel. She and her husband, Greg, have scratched off 28 countries on their travel map. Married in July 1992, they have three adult children and recently moved to back to Chilliwack in October 2020 with their two dogs. Melanie looks forward to working with the Ann Davis Transition Society and their incredible work within our community, providing education, prevention and support services for those affected by abuse or violence.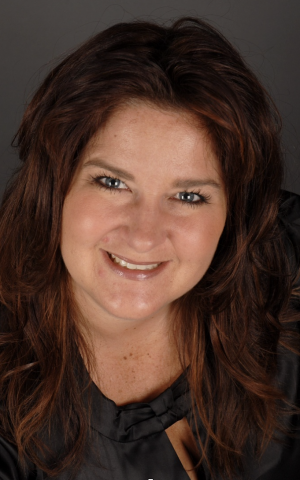 Carol Lees, Past President
Carol's career has been in the field of Education, first as a teacher for 15 years, then as a school administrator for another 23 years, finally focusing on Seniors as the Coordinator for Elder College Chilliwack, prior to retiring. Carol earned a BA and an M. Ed during her working years, and brings an educational lens to her role as an Ann Davis board member. Carol has been a resident of Chilliwack for most of her adult life, and is proud and honoured to be able to give back to her favourite city through her association with the Ann Davis Transition Society.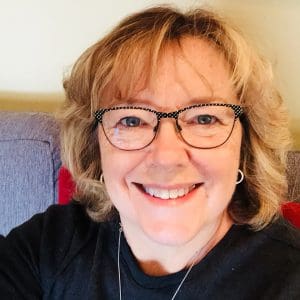 Brenda Law, Vice President
Brenda has lived in Chilliwack for the past 25 years with her husband, where they raised two boys, now young men carving out their own path. During their youth Brenda was involved in their schools and outside activities by volunteering on different committees like PAC, DPAC, Minor Hockey & Football.
For the past 12 years Brenda has been working as a Human Resource Manager for a local company. In that role Brenda deals with and develops relationships with many different types of people from peers, staff, employees, outside stakeholdersand liaisons with different governing agencies. Brenda finds this role engaging, rewarding, and challenging, she finds joy in seeing people develop and grow to their full potential either professionally or personally.
Outside of her professional career, Brenda likes to spend time with family & friends, reading a good book in her favorite spot with a good cup of coffee.
Brenda is honored to be part of the Ann Davis Transition Society; from a young age Brenda saw her mother advocate for those that may not be able to do so for themselves. She wishes to honor her mother's memory and lead by the exampleshe set.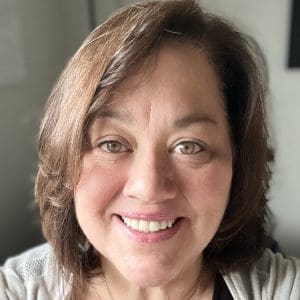 Christina Forcier, Treasurer
Christina grew up in Chilliwack and spent time in Victoria and Abbotsford before moving back to Chilliwack in 2017, where she resides with her husband and two young sons.
After completing her Bachelor of Business Administration degree from the University of the Fraser Valley (UFV) in 2012, she has worked at UFV in several roles starting in human resources. She has been the Operations Manager in the Office of the President since 2019. In this role, she is responsible for leading and supporting institutional initiatives and working to ensure they align with UFV's core values of integrity, inclusivity, community, and excellence.
Christina is passionate about her community and considers herself fortunate to call Chilliwack home. She has been volunteering with Bowls of Hope since early 2021 and is honoured and excited to join the Ann Davis Transition Society board.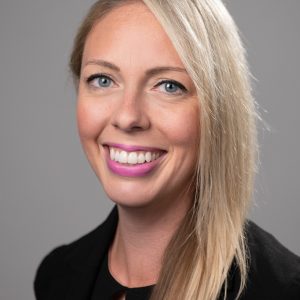 Jessica Steiner, JD, Director
Jessica Steiner has been working in the family law field in the Abbotsford and Chilliwack area since 2006. Throughout her career, she has focused on legal aid work, taking on clients who suffer from poverty, addiction, mental health concerns, and those who are or have been engaged in abusive relationships.
Today she runs a successful sole family law and medication practice in Chilliwack. Long before joining the Board, Jessica has been a passionate evangelist for the work that the Ann Davis Transition Society does, as it offers services vital to many of her clients. She brings to the Board her experience with clients who are going through the worst times in their lives and a passion for the work that Ann Davis does in her community.
Jessica is happy to be volunteering for the Ann Davis Transition Society because it supports vulnerable members of our community. Her clients have utilized their services throughout her career and she feels privileged to be able to give back to ADTS directly.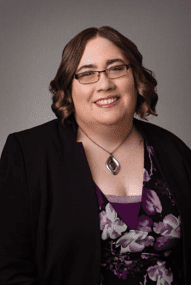 Jessica Lackey, Director
Jessica was born and raised in Chilliwack BC, she is a mom to two young children a girl and a boy. In her spare time, she enjoys travelling and camping with her family. Jessica has worked in the financial industry for 9 years supporting many local families to accomplish their financial goals and dreams.
Jessica is very passionate about supporting her local community and has volunteered at many different charity events over the years. Jessica attended UFV working towards a degree in Criminology, with a goal to work with the less fortunate who she could help make a better life for themselves. After she had her daughter, her career focus shifted to the Financial Industry. Jessica though has never lost the desire to be in a position that would allow her to help others.
Jessica has watched what amazing work Ann Davis has done through the years for the women and children of our communication who need the support of Ann Davis. She is thrilled to be given the opportunity to sit on the board and be a part of the amazing work the Ann Davis Society does.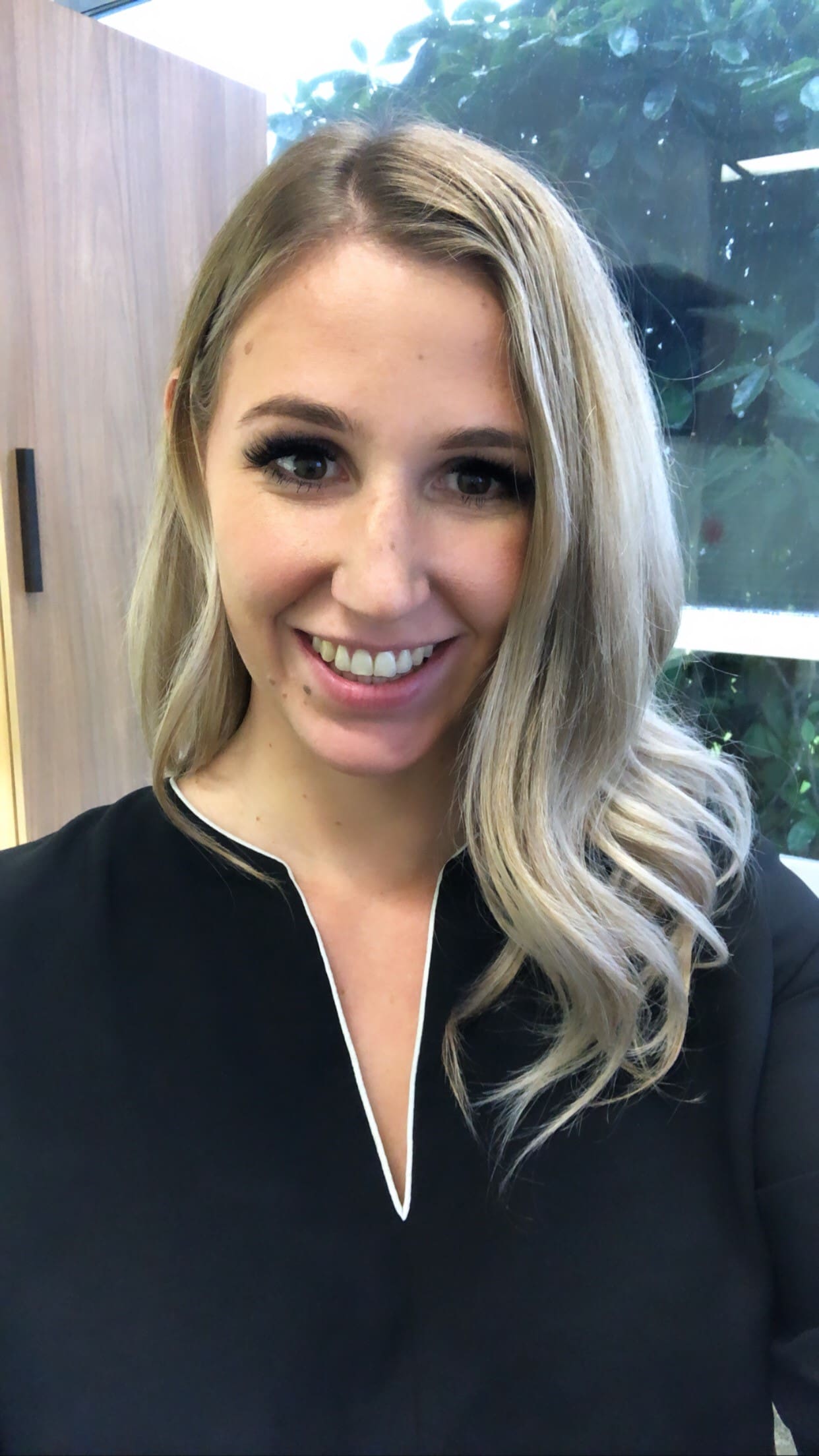 Naomi Pisio, Director
Naomi Pisio is an accomplished and dynamic professional with extensive experience in the banking industry. Throughout her career, Naomi has consistently demonstrated exceptional leadership skills and a keen understanding of the financial landscape. As a Senior Branch Manager at one of the largest Scotiabank branches in the BC &Yukon region, she has successfully managed teams and guided clients in achieving their financial goals. Her expertise lies in developing innovative strategies, fostering strong relationships in the community, and delivering outstanding customer service. With a strong belief in diversity and inclusion, Naomi uses her voice to advocate for minority groups. Also understanding the unique challenges that women face in the industry, she is committed to providing mentorship, support, and networking opportunities for female professionals. Naomi is a strong advocate and cheerleader of the Scotiabank Women's Initiative which aims to empower women by breaking down barriers to help increase economic and professional opportunities for women to be successful. Her passion for making a positive impact has earned her recognition and respect among her peers and community.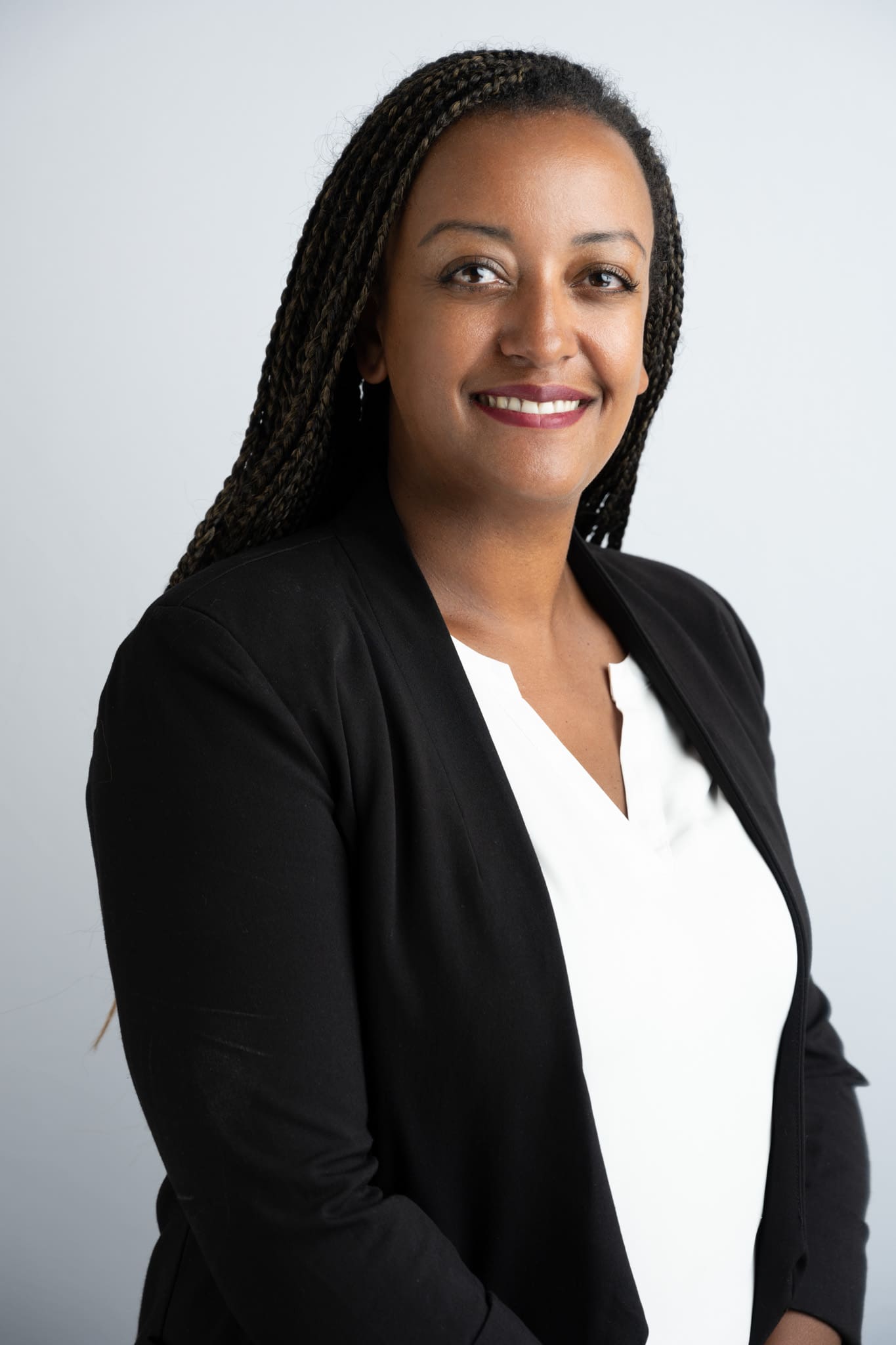 Patti MacAhonic, MBA, Executive Director, Ex Officio
Patti MacAhonic has been with Ann Davis Transition Society as Executive Director since November 2013. She has grown the organization by tripling service, adding a 22 bed specialized transition house, founded the Fraser Valley Marches for Women march and is most proud of her caring and compassionate team. She has leadership experience gained through non-profit, intergovernmental, and business organizations, including Executive Director of the BC Wildlife Federation, Chilliwack Chamber of Commerce, BC Brain Injury Association; she has volunteered on numerous provincial and national boards as director, treasurer and advisor over the past 20 years.
Patti was awarded the Provincial Crime Prevention and Public Safety Award of Distinction 2018, the 2014 Distinguished Alumni Award and in the top 40 Alumni University of the Fraser Valley. After being widowed her successful lobbying efforts were instrumental in passing of BC's Bill C-37 2003, concerning the rights of children and survivors of workplace fatalities.