Ann's Treasures & Thrift Shoppe Virtual Store
A thrift store and requisition program
Like most of us, Ann Davis Transition Society is carefully monitoring COVID-19 development.  Our Thrift Store is now fully virtual at: https://www.facebook.com/annstreasuresthriftshoppe
Visit our Thrift Shop on Facebook and find incredible deals on quality used items. Buying online is simple, message our Facebook page regarding the item you want to buy and come pick up your purchase at our new Community Outreach Centre!
All proceeds from the store are used to support the programs of Ann Davis Transition Society Services and what is not sold is given away for those in need via our requisition program.
If you would like to donate, please call our Outreach Centre at 604-402-0014 or the admin office at 604-792-2760.
We are located at 46230 Yale Rd, Chilliwack, BC V2P 3R3
• Clothing for all family members
• Household merchandise
• Toys and electronics
• Books, CD's and DVD's
• Treasures of all kinds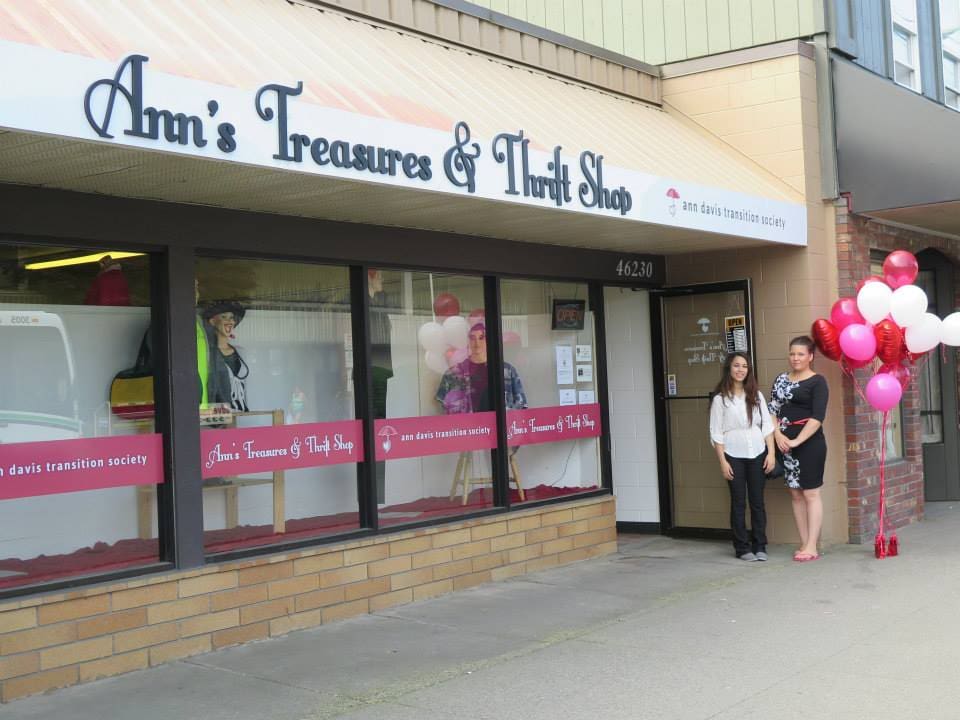 Contact:
Manager
604-402-0014
Contact the Ann Davis Transition Society Volunteer Coordinator at info@anndavis.org, or 604-792-2760 Ext 202 for volunteer opportunities!
Hours:
Monday to Friday, 9am to 5pm
Closed Saturdays, Sundays, Mondays, and Holidays
Location:
46230 Yale Road Chilliwack, conveniently located beside Bravos Restaurant.